Judging from trailer, it was obvious that Beastars is a punch of delightfully power packed elements of society that will make you re-think how you see life. With great power, comes great responsibility… and misery. Here's our take on the anime and why or why not should you be watching Beastars. And it is spoiler free, maybe?
Comparison with other mainstream content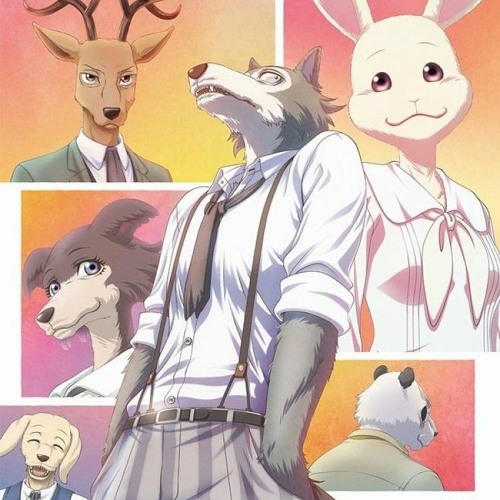 If you have watched Disney's Zootopia then you must be familiar with anthropomorphic worlds. Beastars has a similar tone to it as there are no humans in this world. The society is run by animals and birds of all types. The plot revolves mainly around Legoshi, the protagonist gray wolf, struggling with his life and its several aspects. The trailer does not give much us much on what to expect yet just enough to grab your attention. Beastars is available in subbed as well as English dubbed.
Animation, that resides on the borderline of great and terrible
Starting from the animation, Beastars is not your typical 2D anime. Studio Orange have used multi layered 3D CG animation to make this world more solid and real, It might be a bother for someone who is not used to 3D animation but at the same time it may be a great excuse to get used to this style of animation.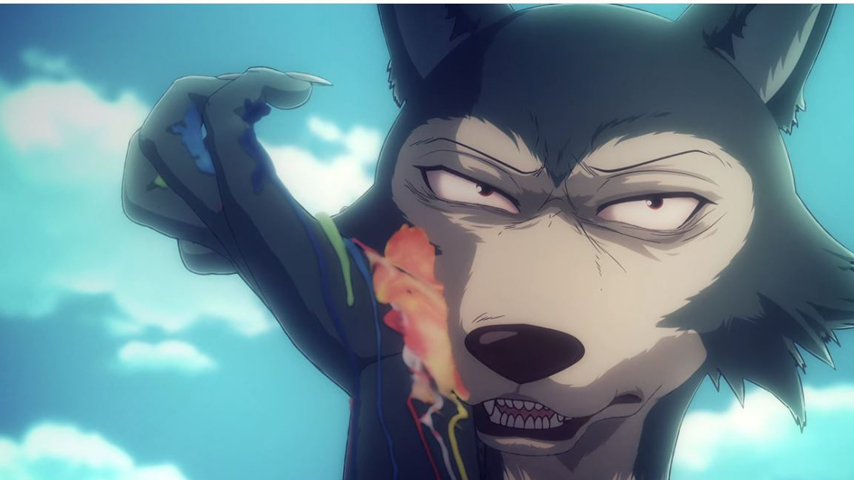 As neat as it may look, we think some scene could be expressed in a better manner had they been in 2D. However, this little subjective drawback does not hold the anime back in any sense.
Music, openings and endings
Music is an extremely strong point in this anime. Both the openings are beautifully crafted. Wild Side by ALI (op 1) gives away so much information if you listen closely. Under the jazz beats and stop motion animation we see subtle hints of the mess inside Legoshi's heart. There are too many ending themes in season 1 and they're quite overshadowed by other themes.
Music of season 2 is totally dominated by Yoasobi. It starts off with a pop opening, Kaibutsu by Yoasobi. The visuals and lyrics are very bright and reflective of what is to come in the further episodes. Ending theme of season 2, Comet by Yoasobi is reflective of a major event that occurs later in the anime, we won't tell you what it is yet, because no spoilers.
Plot and character development
Now we talk about the plot. Beastars gives great character development to majorly 2 characters, Legoshi the wolf and Louis the red deer. Both undergo major changes in their values and morals and by the end of it, they come out stronger than ever before.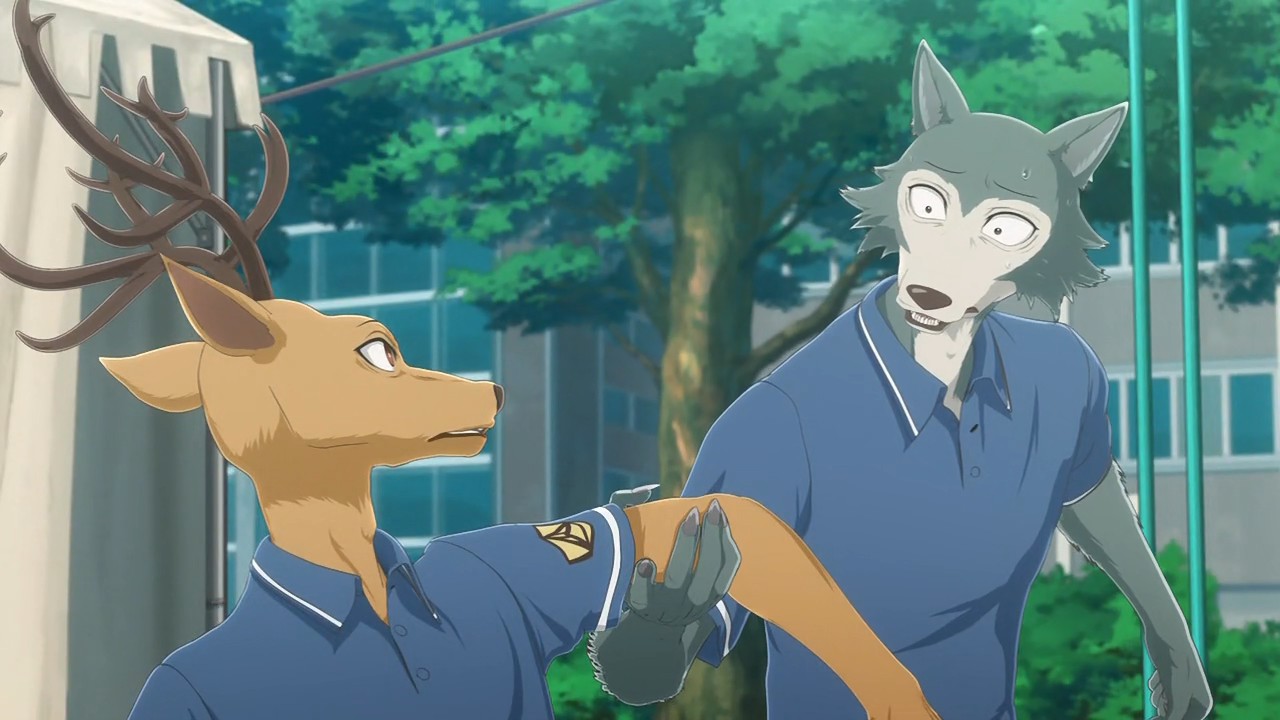 However, Beastars has a huge cast and to have only two characters get noticeable character development is disappointing. We expected to see some noticeable changes in Haru the dwarf rabbit but there are almost none, despite her having enough screentime. Many other loveable characters were simply ignored or just not given enough time to shine.
Continuing on how the plot progresses, the aspect of carnivores living together with herbivores, peacefully, is highlighted several times. There are DREADFUL scenes depicting how cruel and fearful this anthropomorphic world can be.
We see a shift of themes as the seasons change. Newer elements and characters are introduced as we progress towards the second half, which, yet again, aren't fully explored to each of their individual potentials.
Is Beastars a good anime? Is Beastars worth watching?
Certainly, it is something unique and unconventional. But we find that it might not be suitable for all types of audiences. So definitely consider watching it if:
If you love awesome music and animation. The music will stick with you, I promise.
If you like serious and psychological anime, this is one underrated package of goodness.
If you like Netflix's productions in general because this one has a similar vibe.
If you can watch/like some blood, nudity and cruelty.
If you want to watch something that constantly questions the world it is set in.
If your your answers are major yes, give it a try. Despite the plotholes, we liked it. Amidst the sea of isekai and echhi that is dominating the current meta of anime, Beastars is a breath of fresh air.
What about people who said NO for most of the questions mentioned above?
If you can't bear seeing bloodshed, nudity (which will make you uncomfortable), violence and such. It can get overwhelming sometimes, so if you're under 15, avoid this one for now.
If you don't understand the basic framework of the society, because you won't understand it and you'll get bored.
If you mind darker themes or are easily scared. Don't take the last sentence as a challenge because the media we consume leaves a lasting impact on our minds, so keep that in consideration.
If a single one of these is yes, refrain from watching it for now. Otherwise it's a beautiful piece of work.
Concluding thoughts on Beastars
At the end, we think Beastars is pretty amazing and unique, it has its flaws and mistakes, the big plot shift from being low-key romantic to utterly dark, the dark themes of truth of the society our characters live within, realization of bittersweet unrequited love, friendship that goes beyond species and much more. Considering all major factors, we totally recommend watching this creative and reflective work of art.
Peace ☮️
---
Read More –